Dr. Karen Kramarczyk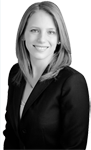 Dr. Karen Kramarczyk is an Iowan native, both her undergrad and doctorate are from the University of Iowa, one of the best dental schools in the nation!! She started her dental career at the age of 17 when she enlisted in the Iowa National Guard dental corps. She trained and graduated from the Army's dental assisting and dental labrotory techniqan programs. After dental school she came to the valley and found our home in Maricopa in 2004. "We love the small down, deep history, and strong sense of community."
She began practicing as an associate dental in a family practice in Gilbert AZ part-time and part-time at the dental clinic at Gomper's center for the disabled. Dr. Karen has a strong passion for providing quality dentistry to the underserved. In 2006 she was recruited to help build the special care department at the School of Dentistry in Mesa. As hard as it was to leave the staff and the clients at Gompers, she couldn't resist the opportunity to help future dentists learn the incredible sense of satisfaction and accomplishment that their skills can make in the lives of people with disabilities.
I have served as adjunct faculty with the dental school for the last two years and as much as I have taught the students, I have learned an incredible amount from the faculty, specialists and students.
In July of 2007, (Tired of the commute on 347) Dr Karen decided to leave the family practice in Gilbert and start her own practice here in Maricopa. She bought state of the art equipment, hired the best staff in the world and hasn't looked back." I am so happy to have the opportunity to practice where I live, where my kids go to school and where I can become not just another dentist but your partner in life long dental health."
We are so grateful to our staff, without them we are just bricks and morter.
Lori
Lori is the Office Manager at Karen Kramarczyk Family Dentistry of Maricopa. She has over 20 yrs experience in the dental field. She has enjoyed working with Dr. Kramarczyk since 2004 and is usually the first contact patients have with our office.
Prior to moving to Arizona in January 1996, Lori lived in the Chicago area. She's married, has 2 grown children, and is blessed with four grandchild.
"Part of working with Dr. Kramarczyk is seeing this gentle and very skilled doctor help her patients. Sharing our doctor's philosophy on patient care makes it easy for me to help them feel more comfortable. My years of experience allow me to help patients with their questions and concerns, from dental needs to insurance issues. I have had the pleasure of getting to know so many wonderful patients and their families, and look forward everyday to meeting more."
Kristy
Kristy is our hygienist. She graduated from Phoenix College and has been practicing for over 15 years. She has lived in Maricopa since 2006 and loves working in the same community that she lives in. She is married and has three children that she enjoys spending her time with.
"I enjoy meeting patients and working with them to improve their oral health. It has been refreshing working with Dr. Kramarczyk and seeing how much see really cares about her patients and their health."
Lesley
Lesley is our dental assistant. She was born and raised in Canada. She graduated in 1990 from SIAST Dental Assistant Program in Regina, Saskatchewan.
Currently, she resides in Maricopa with her family and enjoying the beautiful Arizona weather year round.
"It's a true pleasure working along side Dr. Karen and staff providing the residents of Maricopa a stress-free, gentle, caring dental experience."